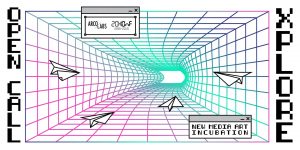 CALLING YOUNG ARTISTS to submit their portfolio for XPLORE: New Media Art Incubation program held in July 2019 by ARCOLABS and HONF Foundation. Selected participants will gain a series of mentorship programs held in both Jakarta and Yogyakarta prior to the final showcase in July at Galeri IFI, Yogyakarta. Artists will also exhibit their works at the Post-XPLORE exhibition held at the National Gallery of Indonesia in October. .
This year's theme is on eco-data. #XPLOREincubation 2019 Open Call provides a platform to support innovative and creative new media artwork responding to today's challenges on ecology and environmental issues. Both individual and collective group are welcome, but collective artist group must send individual member's CV.
Applications are open from May 4 to May 31 via a single file application to admin@arcolabs.org
Selected participants will be announced on June 7 2019.
MARK YOUR CALENDAR:
Jakarta
First Meeting & Workshops July 6-7
Yogyakarta
Fabcamp workshops July 8-14
Idea generation & production July 15-18
Showcase prep July 19-20
Showcase July 21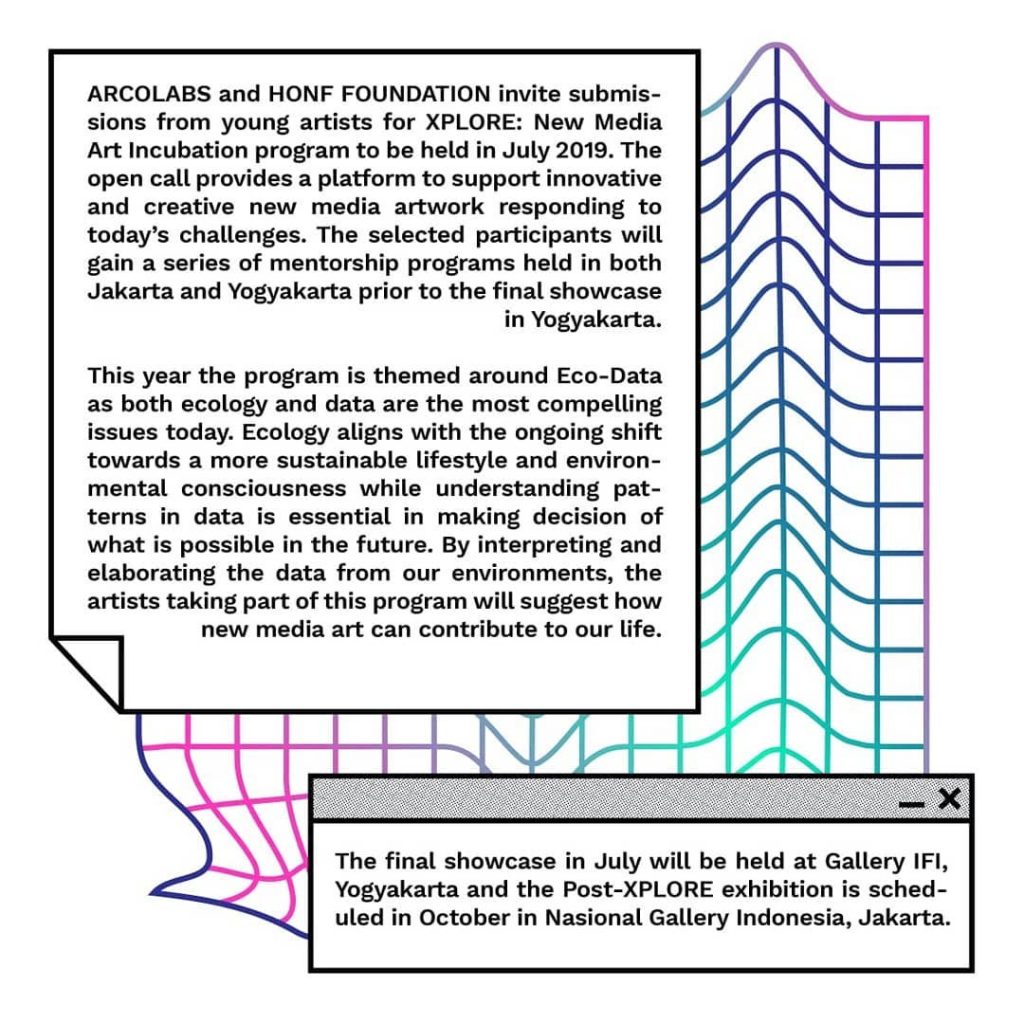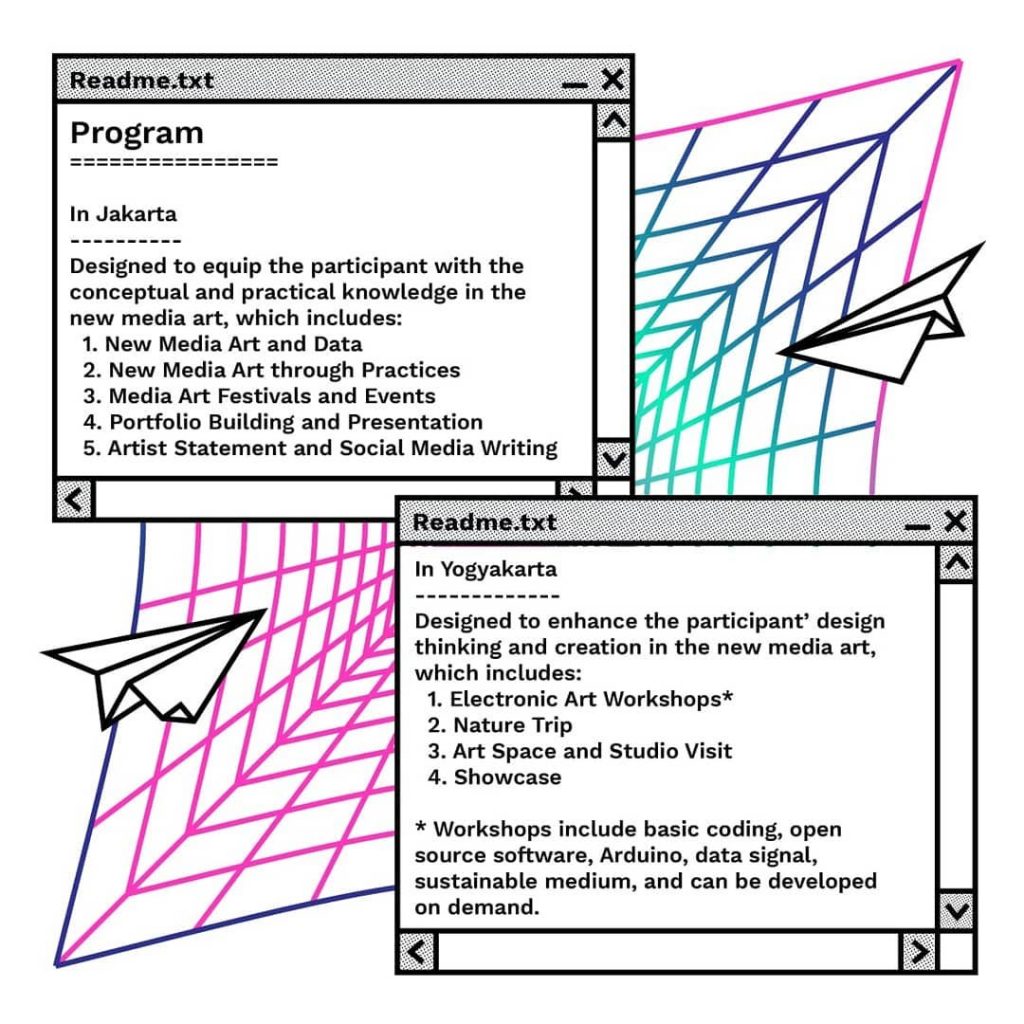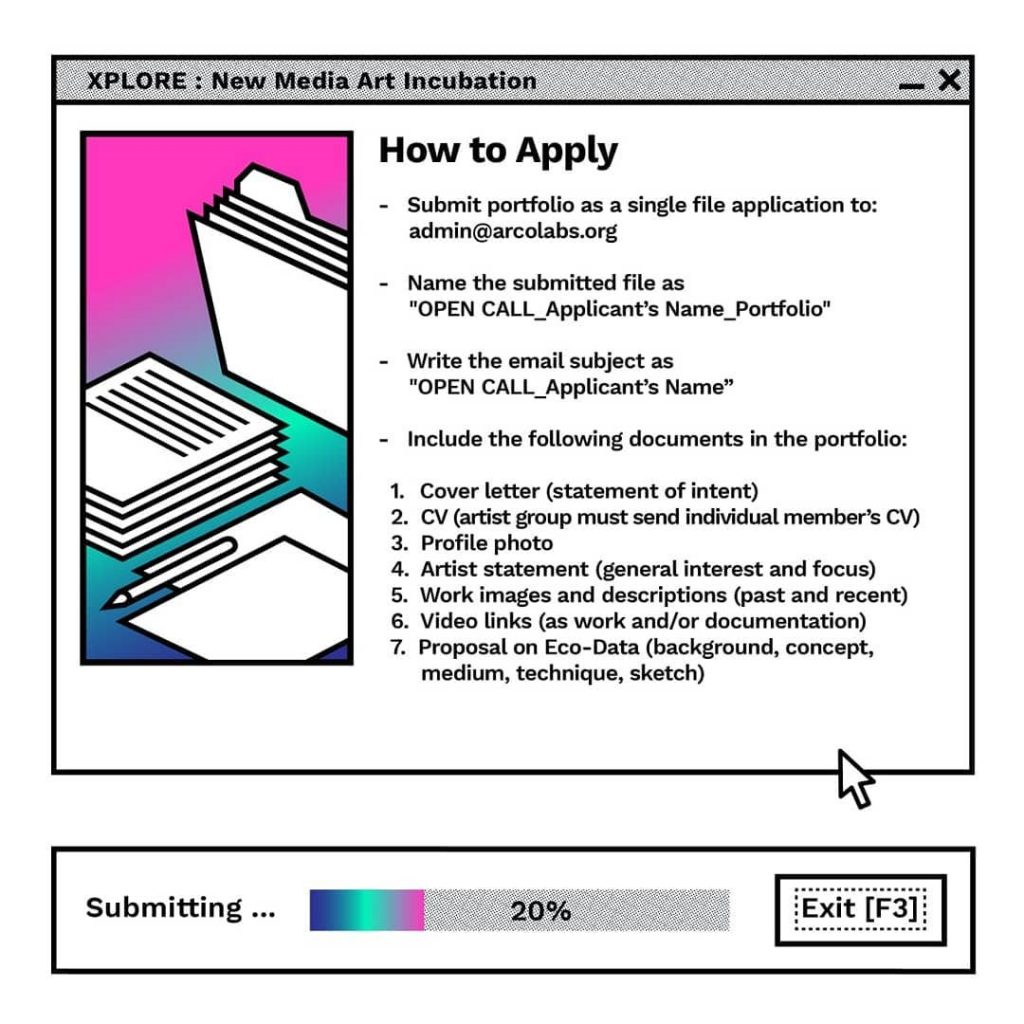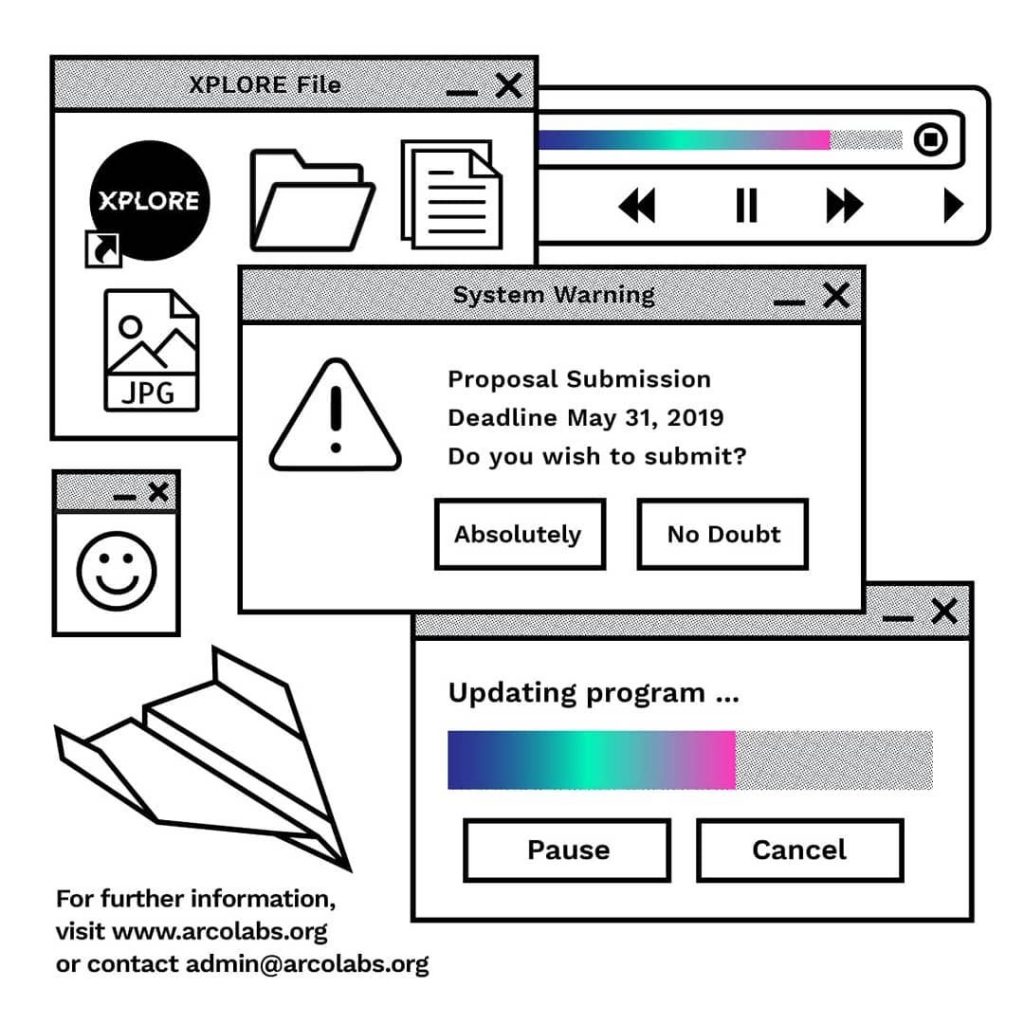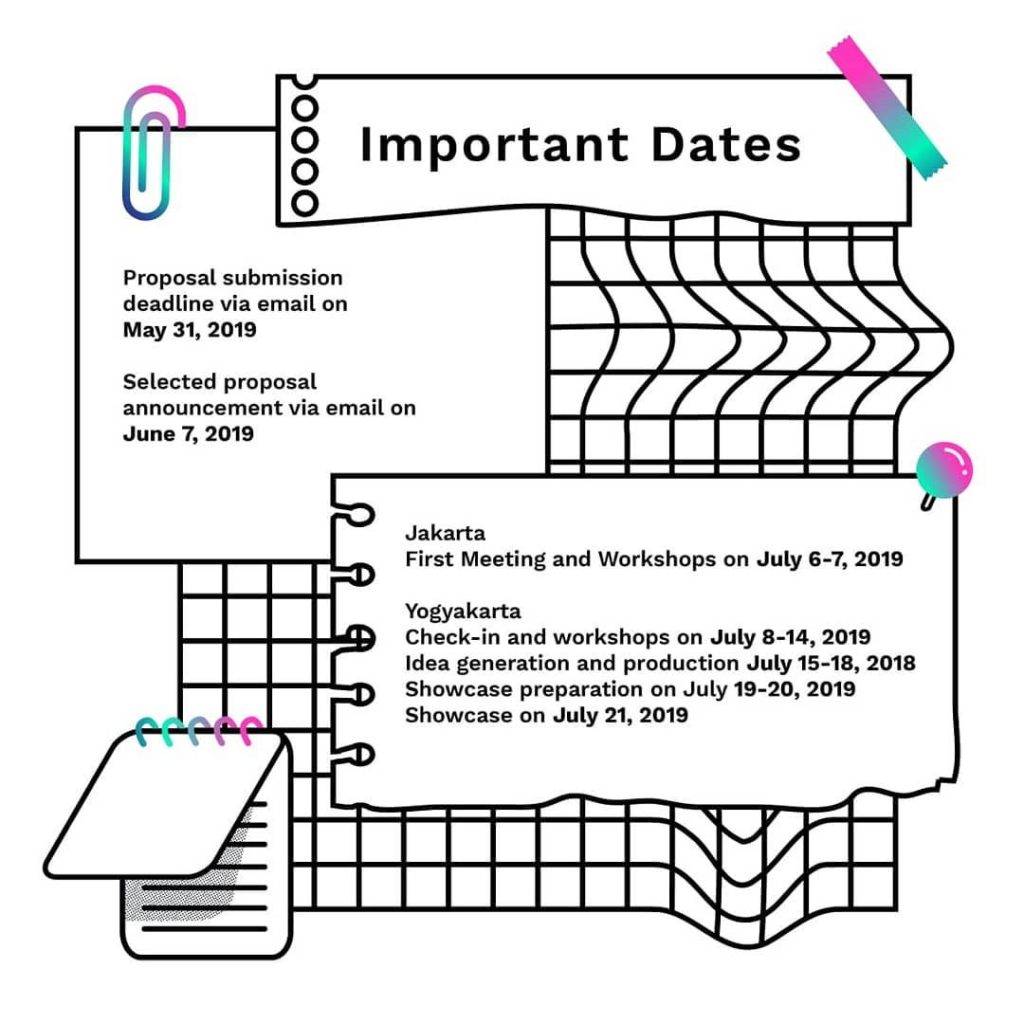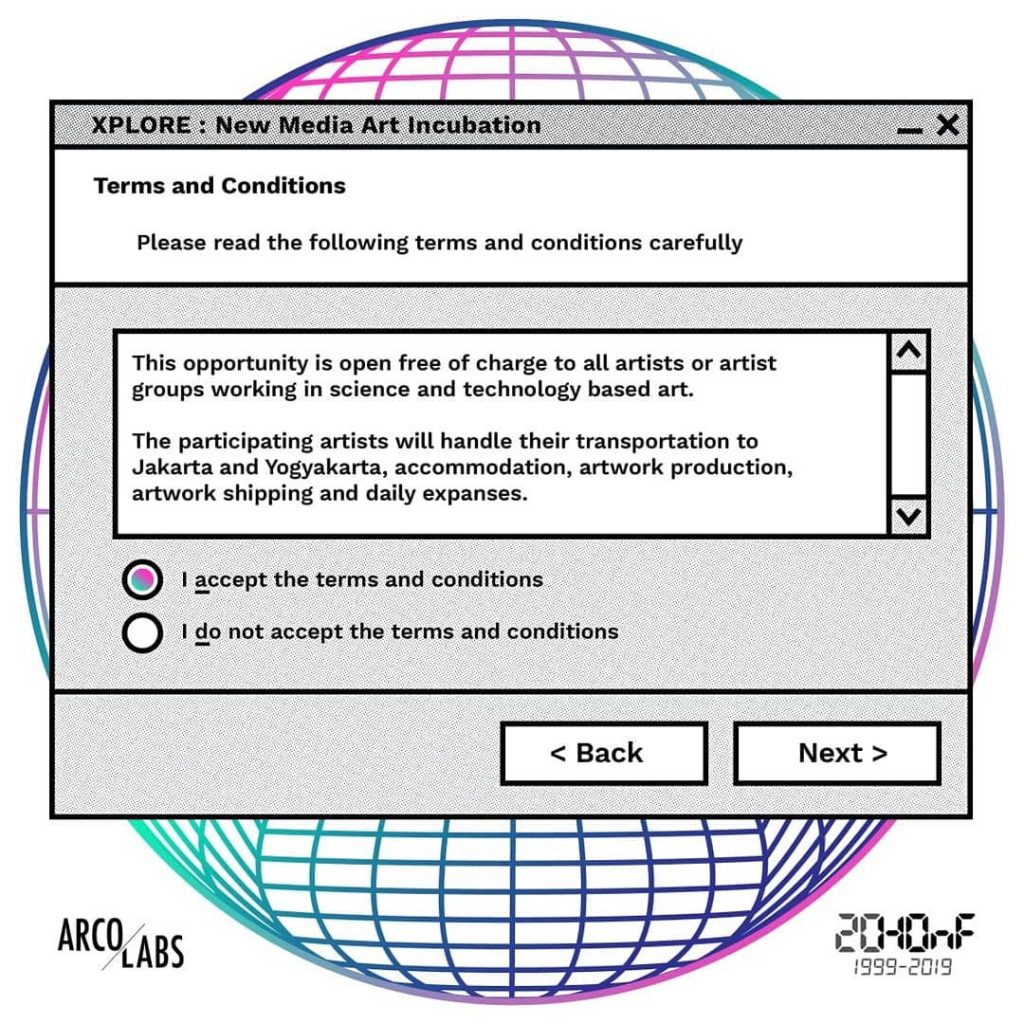 For more information visit www.arcolabs.org or contact admin@arcolabs.org