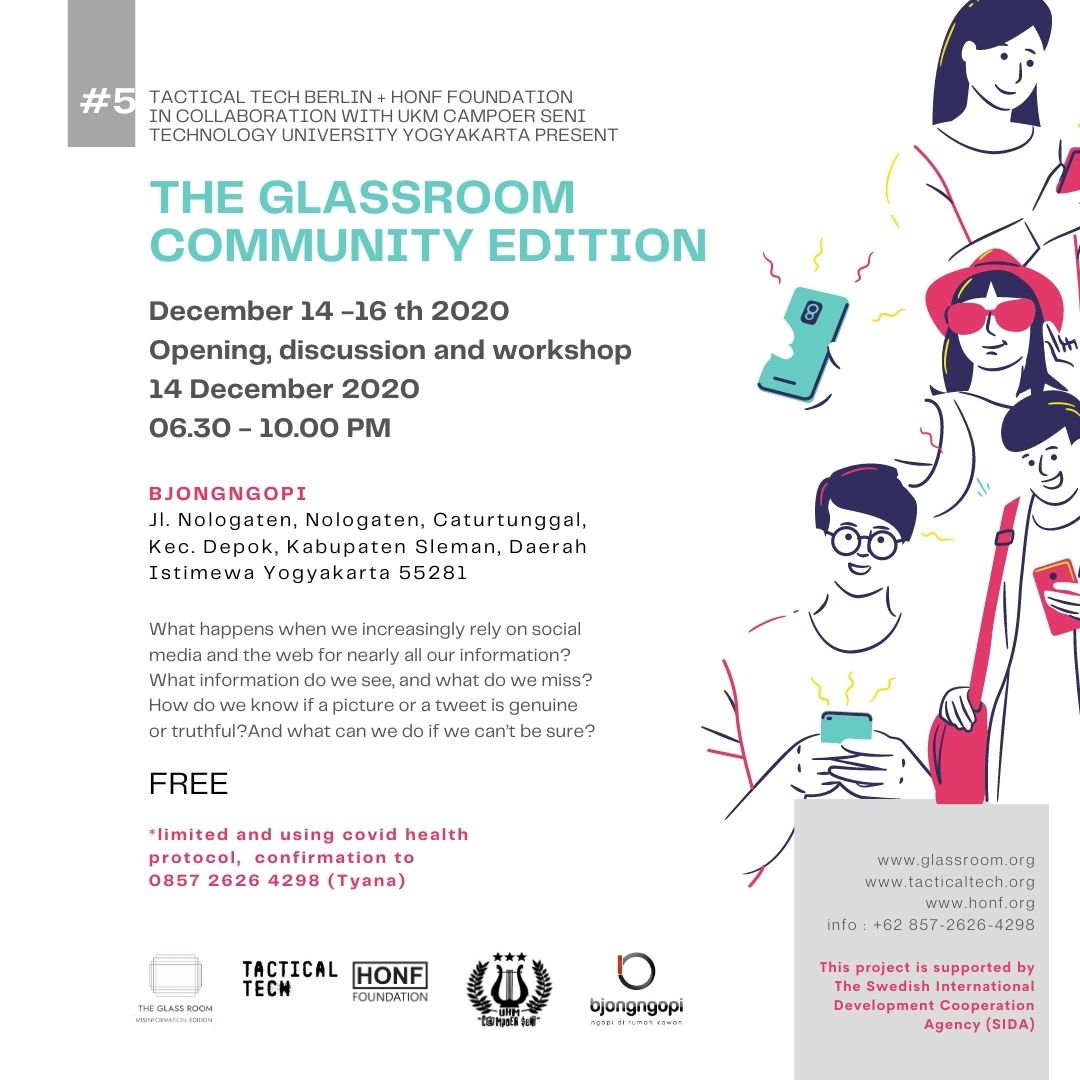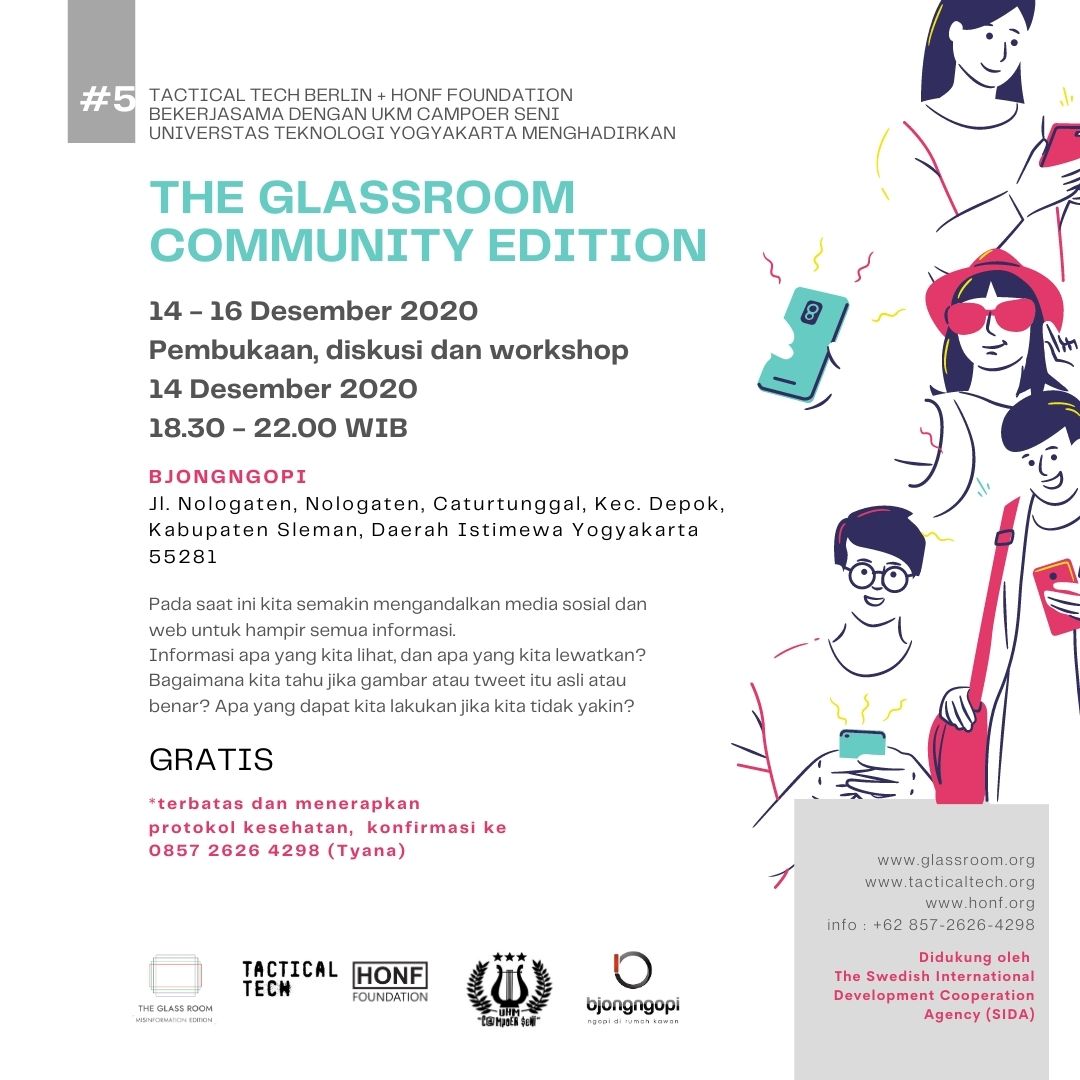 TACTICAL TECH BERLIN + HONF FOUNDATION
IN COLLABORATION WITH UKM CAMPOER SENI UTY PRESENT
#5TH
THE GLASSROOM COMMUNITY EDITION
BJONGNGOPI
Jl. Nologaten, Nologaten, Caturtunggal, Kec. Depok, Kabupaten Sleman, Daerah Istimewa Yogyakarta 55281
POP UP EXHIBITION, PUBLIC DISCUSSION & SCREENING
14 Desember 2020
18.30 – 22.00 WIB
The Glass Room Community Edition
What happens when we increasingly rely on social media and the web for nearly all our information?What information do we see, and what do we miss?
How do we know if a picture or a tweet is genuine or truthful?And what can we do if we can't be sure?What is personal data in an age when data is everything but personal? Websites, apps, social media and 'smart' devices all thrive on the same thing – data. Not just any data, but our data.
The Glass Room Community Edition is a pop-up exhibition that explores how society is dealing with the growing dependency on data and technology, and the normalisation of monitoring and surveillance. It aims to engage visitors to think more critically about their devices and interactions with technology, as well as the mechanisms and companies that create the environment of those technologies.
Apakah yang dimaksud dengan data pribadi pada masa ketika data adalah segalanya kecuali diri kita sendiri. Situs web, aplikasi, media sosial, dan perangkat 'pintar' lainnya berkembang pada hal yang sama – data. Bukan sembarang data, tapi data kita.
Glass Room Community Edition adalah pameran pop-up yang mengeksplorasi bagaimana masyarakat dapat menghadapi ketergantungan yang semakin meningkat pada data dan teknologi, serta pemantauan dan pengawasan yang dieksplorasi.
Pameran ini bertujuan melibatkan pengunjung untuk berpikir kritis tentang perangkat dan interaksi mereka dengan teknologi, serta mekanisme dari perusahaan-perusahaan yang menciptakan teknologi tersebut.
GRATIS | FREE
Limited and using covid health protocol, confirmation to 0857 2626 4298 (Tyana)
Terbatas dan menggunakan protokol kesehatan covid, konfirmasi ke 0857 2626 4298 (Tyana)
Supported by Swedish International Development Cooperation Agency (SIDA).
info : +62 857-2626-4298