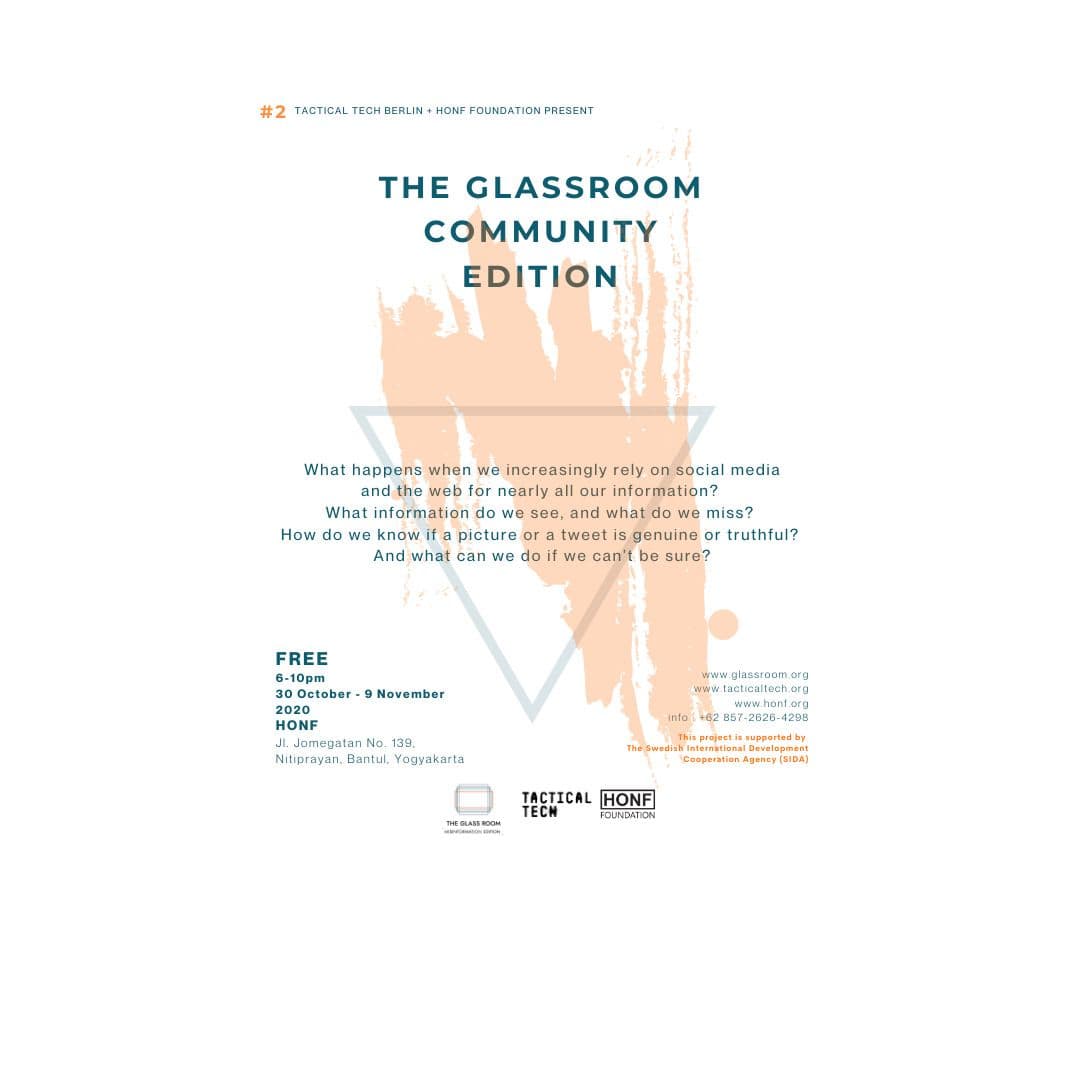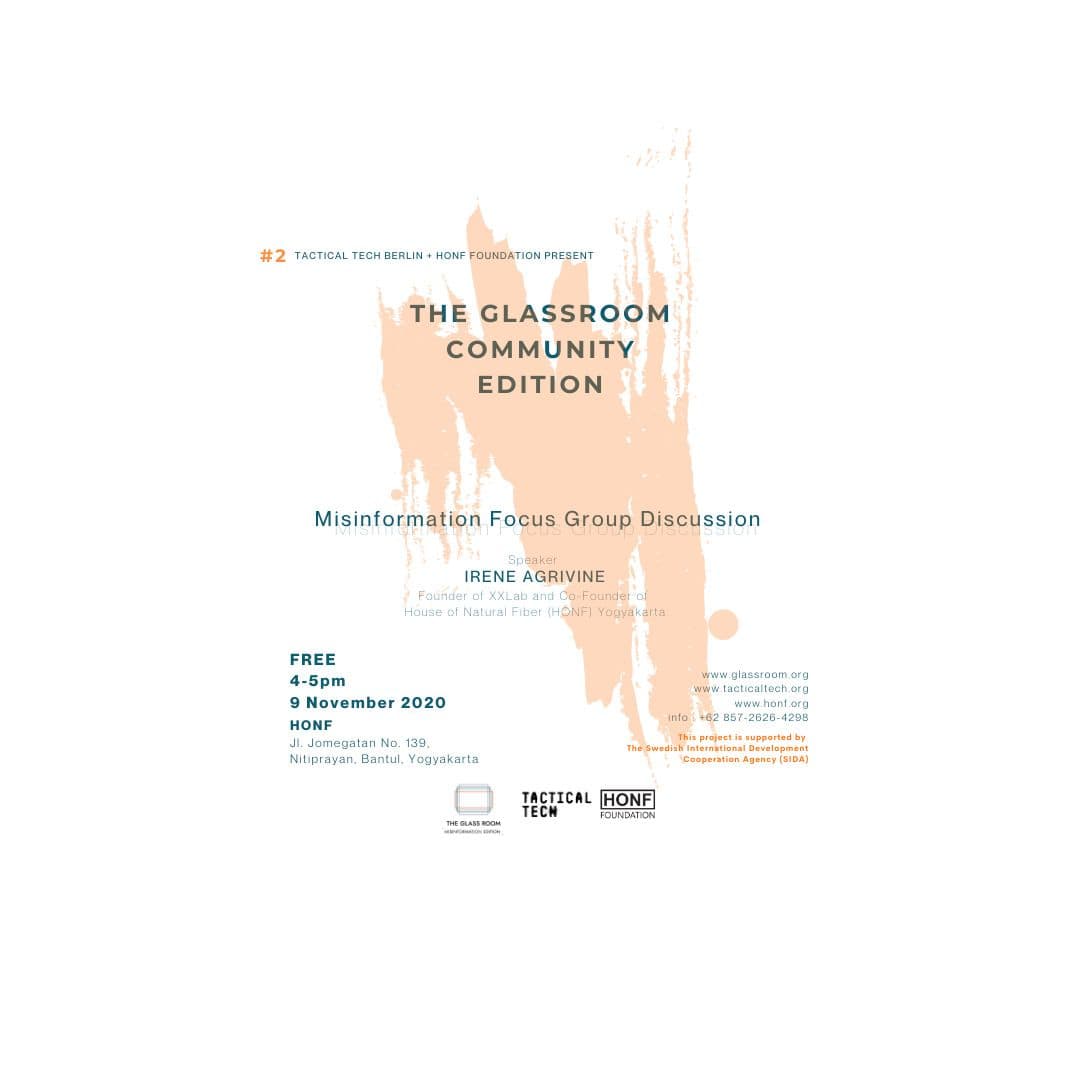 GLASSROOM COMMUNITY EDITION AT HONF FOUNDATION
Glassroom Community Edition at HONF Foundation
Glassroom Community Edition is a mini exhibition located at HONF Foundation headquarter in Yogyakarta, Indonesia. Due to the covid pandemic situation, we have limited visitors and audiences. Following the exhibition, there are several activities such as discussion and Data Detox Kit workshop.
HONF Foundation Headquarter, Indonesia
Jalan Nitiprayan No.139, Jomegatan, Bantul, Yogyakarta, Indonesia
30 October – 9 November 2020
This project is supported by the Swedish International Development Cooperation Agency (SIDA)
In conjunction with NANDUR SRAWUNG 07 WIWITAN : RESTART!
info : +62 857-2626-4298