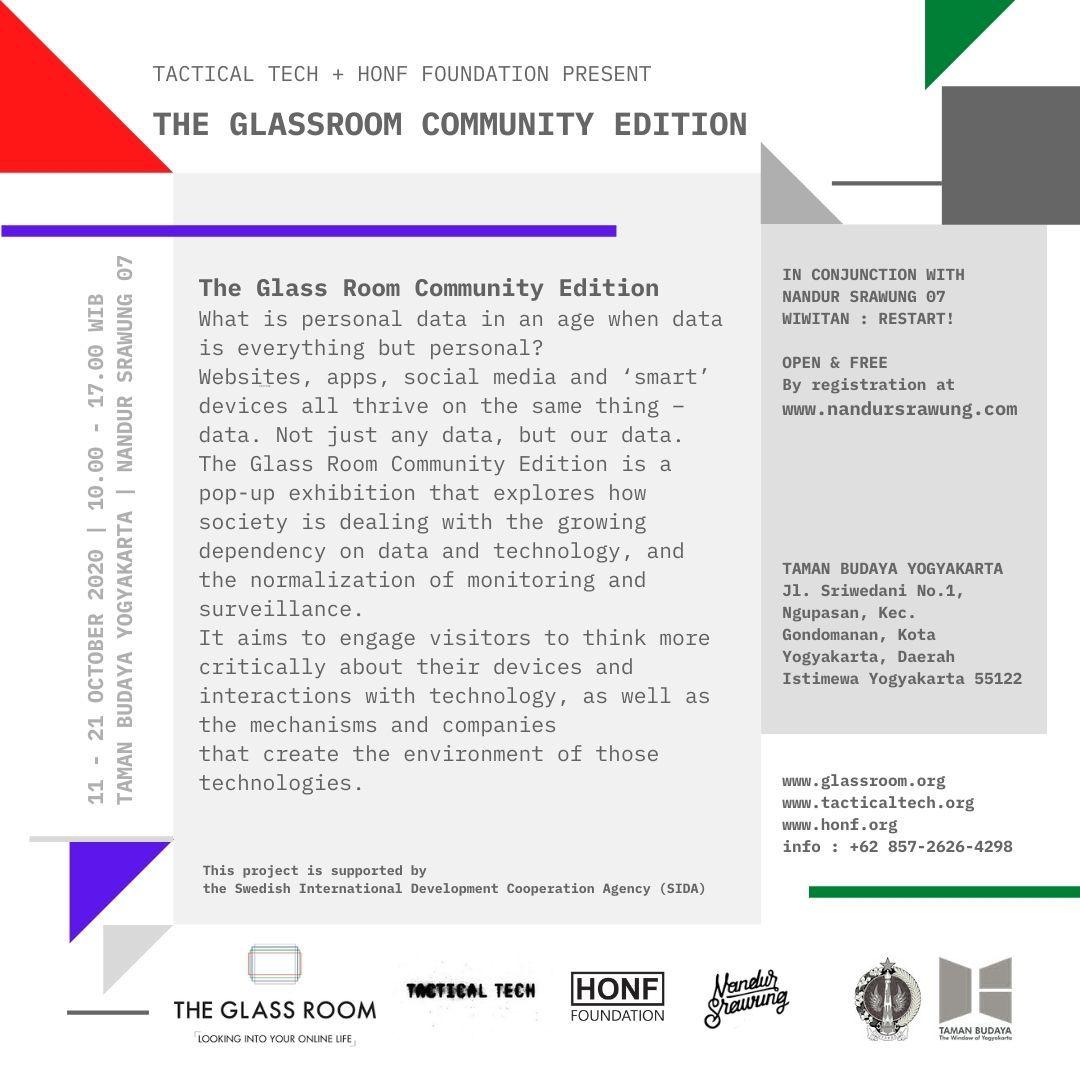 11 – 21 OCTOBER 2020 | 10.00 – 17.00 WIB
TAMAN BUDAYA YOGYAKARTA | NANDUR SRAWUNG 07
OPEN & FREE By registration at
*The Glass Room Community Edition*
What is personal data in an age when data is everything but personal. Websites, apps, social media and 'smart' devices all thrive on the same thing – data. Not just any data, but our data.
The Glass Room Community Edition is a pop-up exhibition that explores how society is dealing with the growing dependency on data and technology, and the normalization of monitoring and surveillance.
It aims to engage visitors to think more critically about their devices and interactions with technology, as well as the mechanisms and companies that create the environment of those technologies.
This project is supported by the Swedish International Development Cooperation Agency (SIDA)
In conjunction with  NANDUR SRAWUNG 07 WIWITAN : RESTART!
info : +62 857-2626-4298