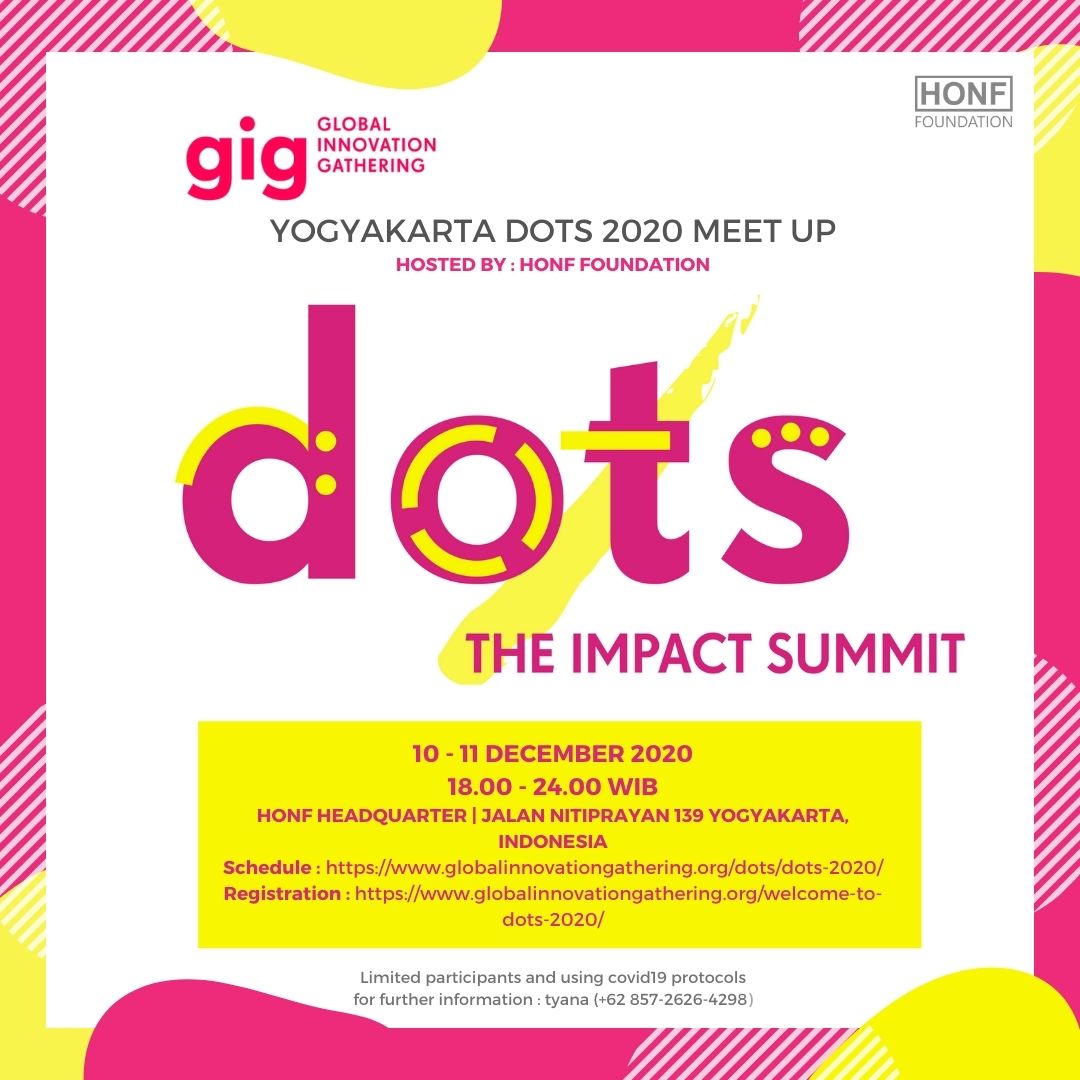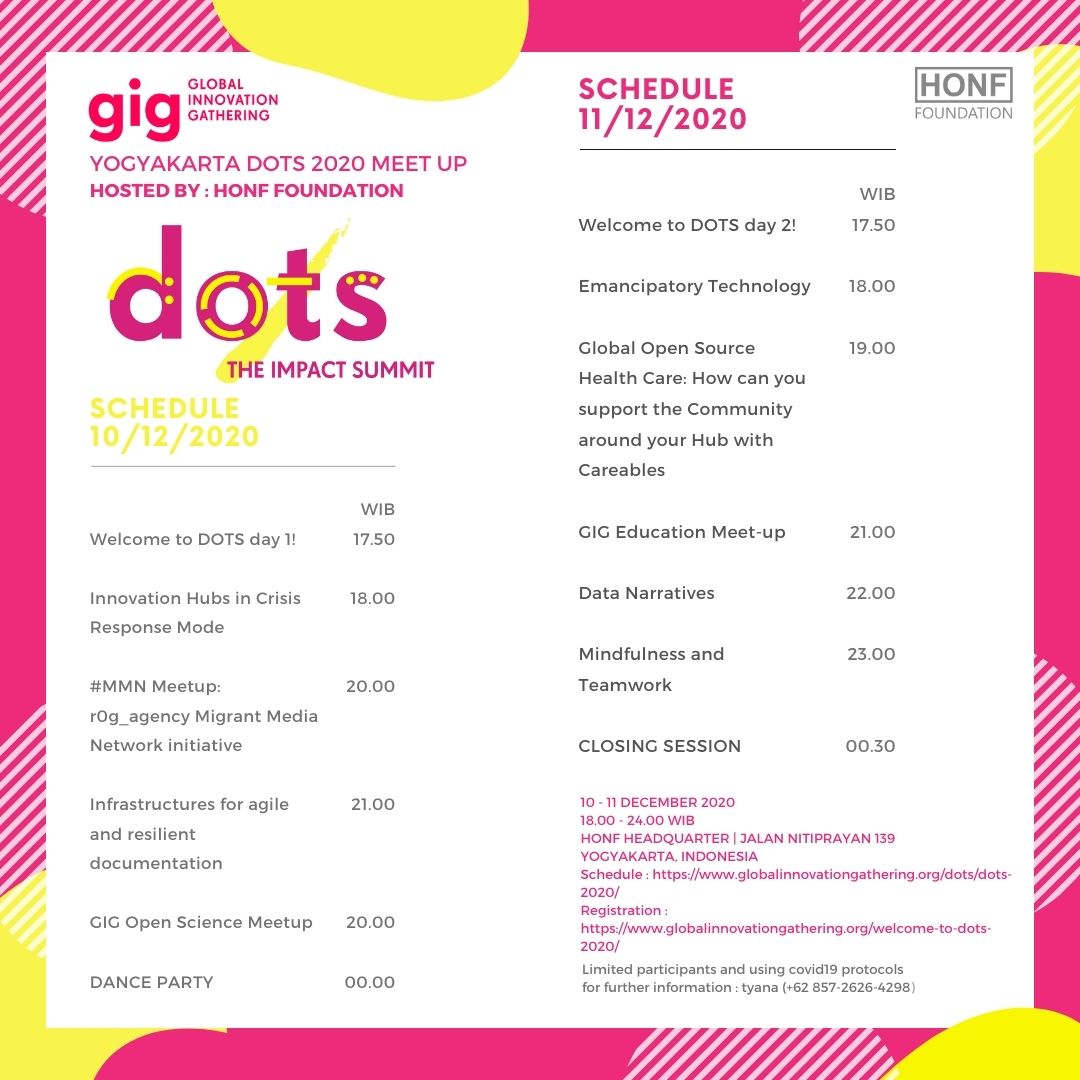 DOTS 2020
THE IMPACT SUMMIT
Yogyakarta DOTS 2020 meets up
Hosted by : HONF FOUNDATION
10 – 11 DECEMBER 2020
18.00 – 24.00 WIB
HONF HEADQUARTER | JALAN NITIPRAYAN 139 YOGYAKARTA, INDONESIA
Schedule : https://www.globalinnovationgathering.org/dots/dots-2020/
Registration : https://www.globalinnovationgathering.org/welcome-to-dots-2020/
DOTS 2020. Real Impact – Virtually Co-Created
Join the first online Global Innovation Gathering DOTS – our annual convention of innovators from around the world will be taking place in the Internet on December 10th and 11th 2020. We look forward to connecting you with hubs, makers, and innovators who will be sharing their work experiences and ideas on how to navigate the Corona-Crisis and support local communities with open technologies. DOTS brings together people interested in impact driven innovation, emancipatory technology, open source, and maker culture. We will be hosting workshops, meetups, panels as well as sharing music, movement and making sure we stay connected.
Bergabunglah dengan Global Innovation Gathering DOTS sebuah acara summit tahunan – yang untuk pertama kalinya diadakan secara daring. Acara tahunan yang merupakan pertemuan para inovator dari seluruh dunia, dan akan berlangsung secara virtual pada 10 dan 11 Desember 2020. Acara ini bermaksud untuk menghubungkan antara publik dengan hub, pekarya, dan inovator, yang pada acara ini akan berbagi pengalaman kerja dan gagasan tentang bagaimana menavigasi keadaan selama krisis dan pandemi untuk mendukung komunitas lokal dengan teknologi open source (sumber terbuka). DOTS menyatukan orang-orang yang tertarik dengan inovasi dan terdorong oleh berbagai dampak teknologi emansipatoris, open source, dan budaya berkarya. Pada acara ini akan diadakan lokakarya, pertemuan, panel, berbagai gerakan bawah tanah, dan dance music. Bergabunglah, daftarkan, dan datang!
Limited participants and using covid19 protocols
for further information : tyana (+62 857-2626-4298)
Akan tersedia makan malam, minum dan pengganti uang transportasi