up:DATE is a series of collaboration project that is built by creative initiatives from two or more international creative communities to develop and create mutual exchange of artistic and cultural practices. The collaboration is developed for-and-with community base working method to strengthen the synergy between communities in the process of the project. The project is built around series of creative technology, workshops, discussions and debates and public events that deal with Education Focus Program (EFP), which is concentrates on working in interdisciplinary knowledge exchange and collaborations in educative activities. up:DATE main objectives is to open a conversation between creative communities to create mutual understanding through local and global cultural contexts of each creative communities that involved. up:DATE will be the first stepping stones in creating artistic collaborations between creative communities.
The Start of Collaborations?
up:DATE 0.2 was started from the meetings of Rebecca Conroy from Performance Space (http://performancespace.com.au) and Bill & George (http://www.billandgeorge.org) Sydney, Australia with Irene Agrivine, Venzha Christ and Andreas Siagian, HONF representative for Next Wave 2010 festival in Melbourne, Australia. Rebecca who have done many art collaborative projects between Australian and Indonesian artist run spaces/initiatives, opened the possibilities for HONF to give a presentation to multi-disciplinary artists that is based in Sydney, Australia. Understanding the needs of sustainable communications in building a mutual collaborations, Rebecca organized the accommodations and travel for two of HONF members to visit and feels the situations and conditions in Sydney.
As first time visit to Australia for HONF, a visit to Sydney is considered as a valuable opportunity to give better understanding on Australian cultural contexts through direct experience. The fact that Sydney is the capital of Australia, it contains different situations and conditions compared to Melbourne in which HONF have stayed for the last 3 weeks before the project.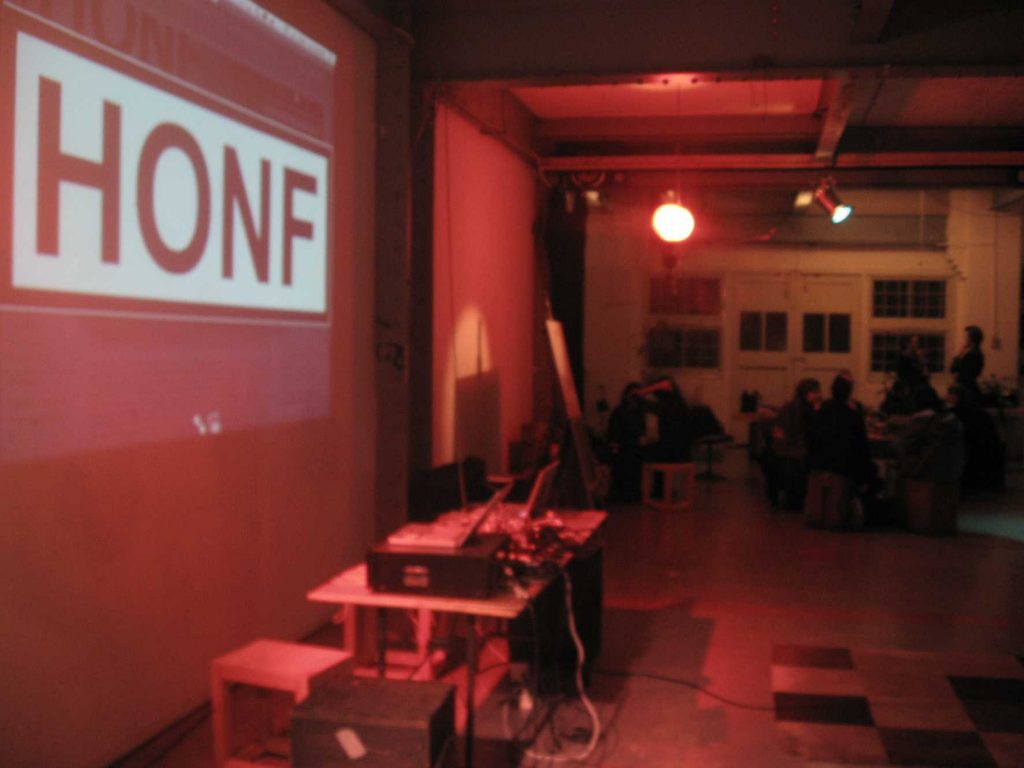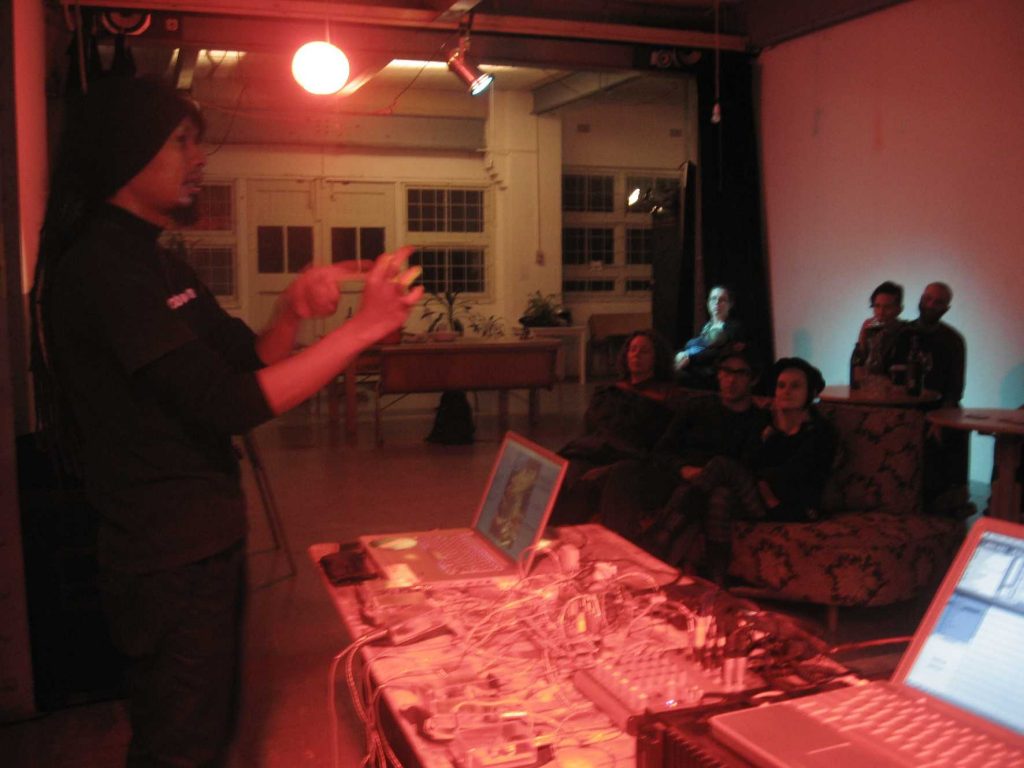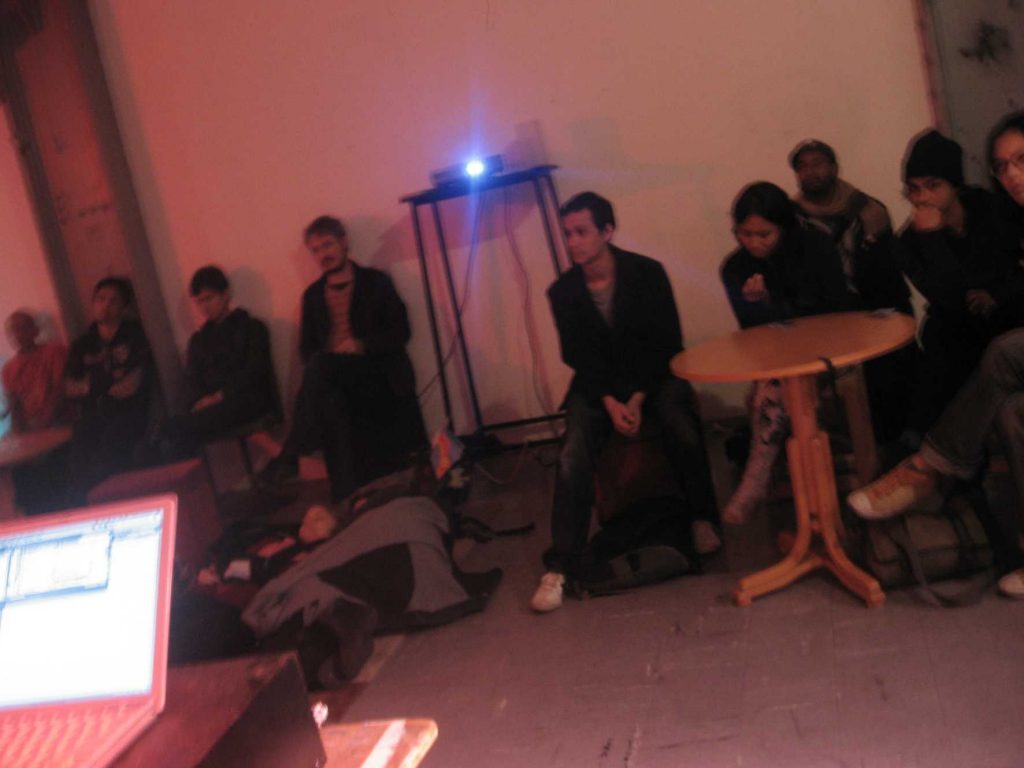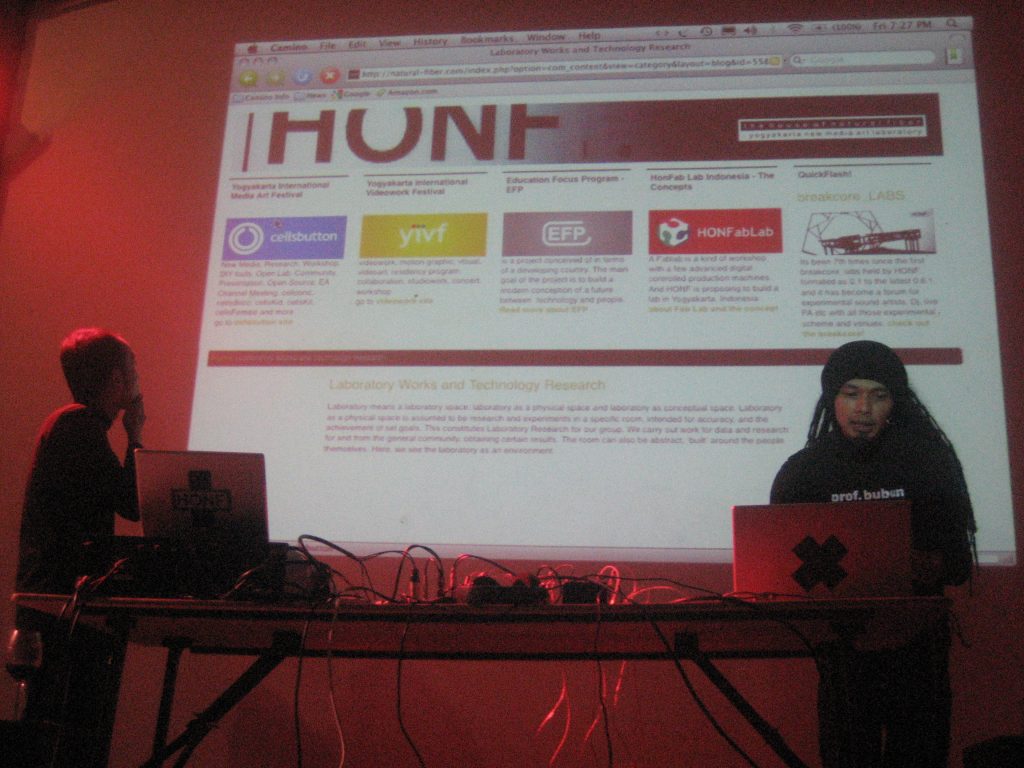 After HONF last workshop in Next Wave 2010 programs, 2 (Venzha and Andreas)HONF members leave Melbourne for Sydney for up:DATE project. They were warmly greeted by Bill & George artists which most of them already knew many things about Indonesian culture and art scene especially in Yogyakarta. One of the reason was Bill & George was one of the communities that work in Gang Festival (http://www.gangfestival.com), a creative exchange is an artist-led initiative celebrating the deep links between Indonesian and Australian community arts. HONF have a personal approach to Rebecca also make arrangements for HONF members to view several performances and visits to Carriage Works (http://www.carriageworks.com.au) a centre for contemporary arts and culture in Sydney.
HONF also personally engaged in discussions with artists in Bill & George, trying to communicate and gets information on their activities as individual artists. To have a better introduction, Rebecca arrange a session of presentation in Bill & George on HONF activities, past projects, open community, EFP, situation and condition of Yogyakarta and how the engaging communities collaboration.